National Pencil Day Novelist Starter Kit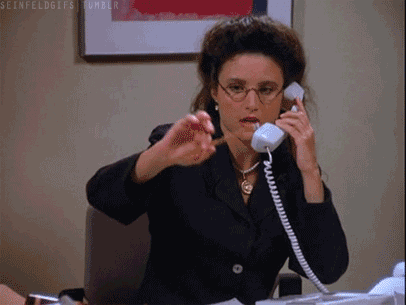 Look, I know these days there are a lot of "National [BLANK] Days" and it can get silly, but think of all the wonderful things pencils have done for us. They've let us write love letters and great novels, they've rewound busted mixtapes, and they've allowed us to ask our crushes to prom without the soul crushing embarrassment of a face-to-face rejection (Check one: [ ] Yes [ ] No [ ] Maybe).
I love pencils and I've been drafting my sixth novel by hand using a variety of them, primarily the Palomino Blackwing 24. Sadly, the 24 is no longer available, as it was a limited edition produced for the company's Volumes lineup, but I've assembled a "starter kit" of sorts for anyone looking to get into longhand drafting.
All links below will take you to one of my favorite little shops in the world and one of the only places I buy my pencils, CW Pencil Enterprise in New York City.
Viking Element 2 Writing Pencil - HB: The Viking Element 2 has become a favorite of mine for its incredible point retention. The graphite is smooth and while the line isn't as dark as some of the others in the list, I don't have to worry about sharpening every few words.
General's Cedar Pointe #1 Pencil: I LOVE this pencil. It has a natural finish and a firm core, so the line is dark and the point retains very well. I use this for writing, crosswords, general (pun not intended) note taking. It's a fantastic general (ok, pun intended) use pencil.
Tombow General Writing 2558 Pencil - HB: You can't go wrong with Tombow. The 2558 is a reliable writer, though it runs a bit softer than the others, so you'll be sharpening a bit more than usual. But what you lose in point retention compared to the #1 or the Element 2, you make up for with a killer eraser. Plus, sharpening gives you a chance to stop and think about your next sentence.
Mitsu-bishi Office 9850 Pencil - HB: Similar to the Cedar Pointe #1, the 9850 is a general use pencil. It's a little softer, more in line with the Tombow, but a worthy addition to your arsenal with its consistently dark lines and pretty red finish.
Blackwing 602 Pencils (Dozen): The Cadillac of the pencil world, the Blackwing 602 is my go-to for long form writing. Amazing point retention, a dark line, and a firm core. This pencil is an icon and a tool worth investing in if you can afford it.
And every great pencil needs a great sharpener to go with it. My choice? The Kum Masterpiece Long Point Sharpener. This two-step pocket sharpener gives you a point you can shank the guy in D-block with and the blades are replaceable. It goes with me everywhere.
So take a trip over to CW Pencils, either in-person or on the web, and pick up some new additions to your everyday carry on this, the holiest of stationery-related holidays. Happy National Pencil Day!